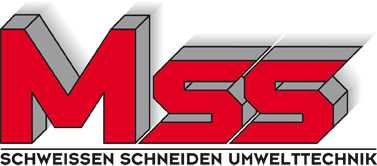 MSS
MSS Magdeburger Schweißtechnik GmbH is a welding supplier and provides

specialist welding trade company with a focus on mechanisation and automation in welding technology.
Our company was founded in 1991 in Magdeburg. Company locations are Barleben and Genthin. Since the foundation of the company, our efforts have been aimed at offering a complete service in welding technology.
Highest flexibility, individuality, competence and speed are the benchmarks for our actions. We have a well-stocked and well-organised warehouse, a technically and equipment-wise well-equipped repair workshop, as well as modern and functional offices.
Currently, we have 31 employees at our two locations in Barleben and Genthin. The service department employs the largest number of staff.
Main focus/ service description in the field of mechanisation and automation of welding processes:
– The focus is on the supply of welding and cutting equipment, welding torches and accessories in the field of open arc welding technology as well as the supply and installation of central welding fume extraction systems.
– Determination of possible increases in efficiency in welding technology production
– Welding trials with the aim of optimising existing processes
– Selection of suitable components or systems for mechanisation and automation of welding processes
– Delivery and installation of robot cabins/workplace partitions and welding fume extraction systems for robots
– Technical support, repairs and inspection of robot welding torches and welding equipment
– Supply of spare and wear parts, welding consumables, welding accessories as well as occupational safety in the field of welding technology
You can find further information at: www.mss-schweisstechnik.de